So in my last post I went all Angry Nerd on Pacific Rim.  Remember, at the beginning, I tempered it by saying I liked the movie.  So, to balance out all the bashing I did at the impracticality of it all, I figured this post could be dedicated to how it could all be real.
Physics need not be damned for thirty-story creatures to walk the earth.  We just have to take a journey to the very edge of our insignificant understanding of what makes up our universe and how all its little particles and energies interact with each other.
Let's start with the most obvious of these:
Gravity Manipulation
When I was a kid, a really cool science book from the fifties or sixties explained why the giant ant that had so recently been featured on film (in cutting-edge special effects, I'm sure, like projecting a close-up shot of an insect on a screen behind some scenery and then filming the actors' reactions in the foreground).  After all, a carapace with proportional thickness would weigh tons, and the little muscles connecting them and moving the critter would twang like over-tightened guitar strings.
And, just a 'duh' scale-up of a 220 pound man who happens to be six-two (I'd have no idea who this would be, incidentally) to just 62 feet—a tenfold increase in height—would be a 10-cubed fold increase in weight.  22,000 pounds.  The cross-section of a femur is what—call it an 1-1/2 inch diameter cylinder.  Pi-r-squared that and you're at about 1.8 square inches.  It bears all the weight during walking (more during running, but I won't run the calcs and you can't make me) so 220 pounds over 2 square inches (close enough for this drill) gives me 110 psi of stress that bone is taking.  Scaled up?  Lets say the femur radius goes up tenfold too, so the cross-sectional area is 154 square inches.  22,000 pounds on that is north of 14,000 psi. Bone is strong but not that strong.
So Kaiju, not collapsing under their own weight, have something else going on.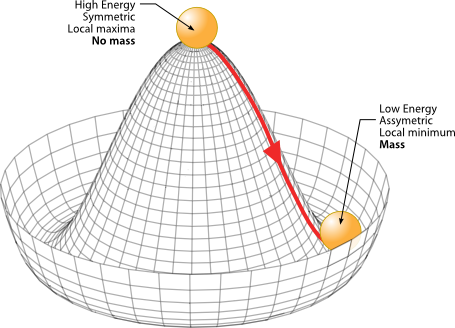 Hey, the bad guys were sophisticated enough to rip wormholes from their to our plane of existence…or, at least, to exploit naturally-occurring ones and lock them so we couldn't get in from our side.  So perhaps they not only know about Higgs Bosons, but also how to manipulate them.  Now say one of these Kaiju are, oh, I dunno, 700 tons?  That's what, fully loaded, some of the world's biggest mining trucks weigh.  But what if that's only the creature's mass?  What if, built into these monsters like so many little pacemakers, are a string of Higgs Field disruptors?
Now you've got a critter with scale-size muscles, and all they have to worry about is fighting the inertia of their own mass…but no gravity.  Well—very little gravity because fighting without being able to root yourself to the ground would be extremely difficult.
Which is why these guys always grab each others' jerseys when they go at it.
Maybe it's Hell's Version of a Macy's Parade Balloon
Any scientists that could figure out how to make a kiloton of mass just…disappear from the fabric of existence could probably pull some other amazing physics trickery.  How about this one: A Kaiju is as solid as that rubber-ducky donut that helps your four-year-old sneak over to the deep end of the pool for that one second you're distracted by the way that bikini fits on that woman you sometimes see at the gym—
Uh, focus on science, big guy… alright.  Where I was going with that is that…imagine how Gypsy Danger rocks a kaiju with a fist that weighs as much as a quartet of garbage trucks and the thing isn't even stunned.  What if the critter's made mostly of force fields?  Perhaps at its center is a massive field generator that drives several implements – a knife-edge head beak thingy, a set of claws, a fist, which could just hang there in the air but the folks that sent it are going for terror, and a floating giant set of talons would instill some fear, but not basketball arena sized monster fear.
Having trouble picturing that?  Let's let this guy help you visualize.
Insta-Heal!
From John Scalzi to…uh, everyone who wishes they were John Scalzi, the concept of militarized nanobots sitting in the bloodstream, ready for trauma to hit the flesh so they can immediately carry out their stitching-up functions has already been forwarded.  So a Kaiju takes a bunker-buster to the wazoo.  It blows a five-foot diameter hole clean through it, and briefly it's an old Looney Toons rerun where you can see through the thing.  But before it has a chance to collapse, its nanobots—which, considering the size of the host critter, wouldn't have to be so nano—get to work and fill in the hole with fresh, pulsating flesh.  Yummy!
Even if there aren't nanos, this one's been an idea I've thought about for a long time: a creature that, evolving on a planet full of vicious tooth-and-claw combat, has a circulatory system that makes ours seem like a few really big hoses.  What if an animal has a blood delivery system that's almost entirely capillary, with barely perceptible blood pressure?  Or, better yet, no blood pressure and an oxygen conveyance based more on osmosis or ionic attraction or some other undiscovered mechanism?  A creature like that would be more like a nerf ball than a balloon if you put a hole in it.
I might revisit this topic later.  Still, the kaiju are improbable.  I'm just saying: not necessarily impossible.